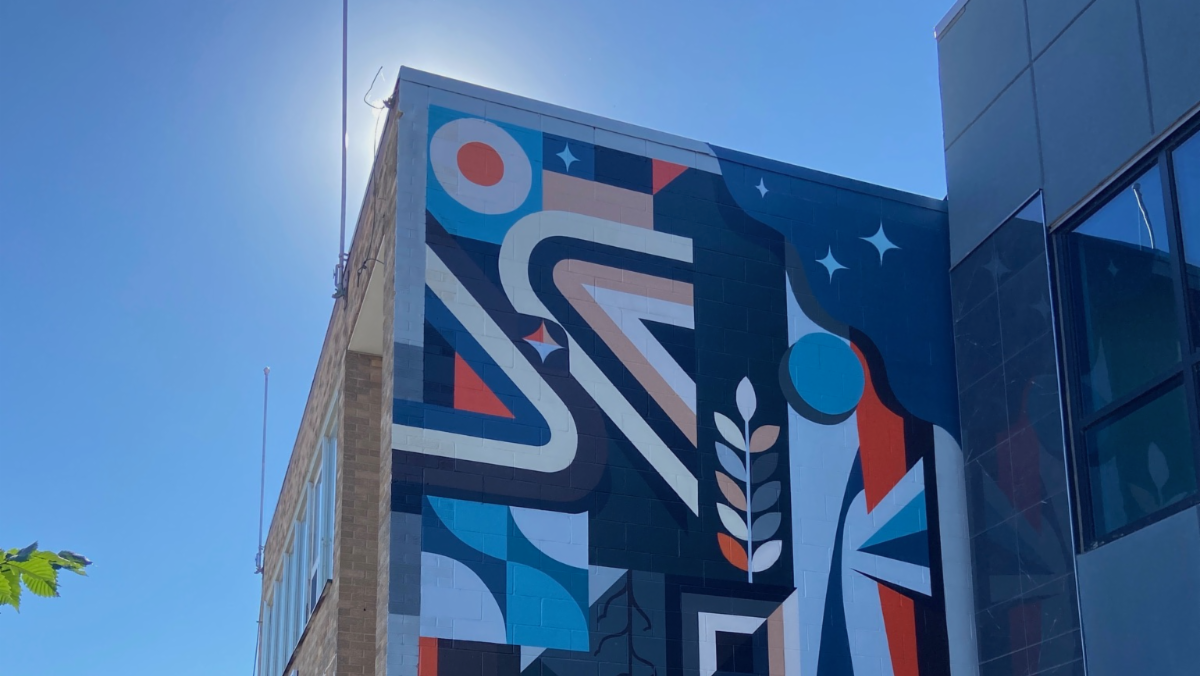 Art Mural on Central Avenue
We have an Art Mural on Central Avenue!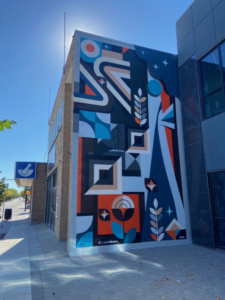 Western Ag has just completed an Art Mural on the north wall of their building at 804 Central Avenue.
The location on the Western Ag building is ideal. As Josh Jacobson the Artist put it: "I wanted to create an intriguing design that would mesh nicely with its surroundings, taking cues from the streetscaping elements, sculptures and colours that surround the location. Within the design there are a few natural elements that lend themself to imagery connected to Western Ag."
The Sutherland Business Improvement District (SBID) coordinated the project along with the COS, Community Services Department, as part of the City's Community Arts Mural Exhibition.