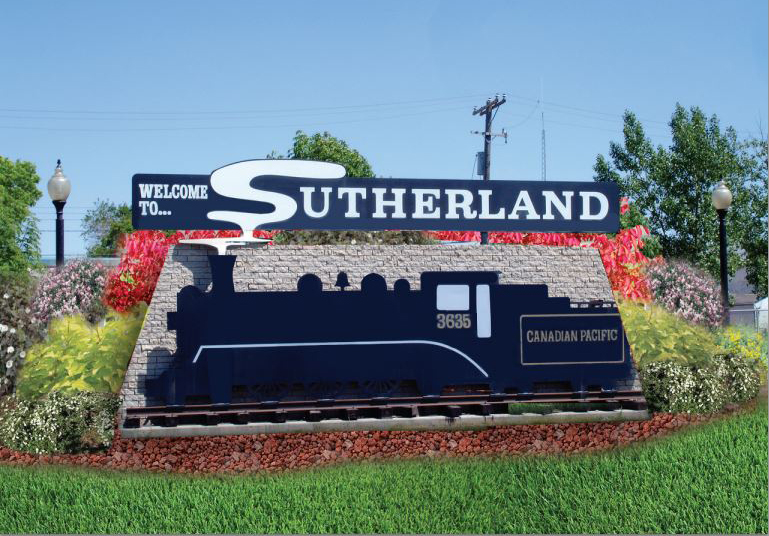 Fun Facts About Sutherland
Do you know how Sutherland got its name?
The village was named for William Charles Sutherland, a prominent early politician, who had also worked in Saskatoon as a lawyer and was Sakatoon's first secretary-treasurer. He was elected to the Legislature Assembly in 1905, became Speaker from 1908-1912, and continued to serve until 1917. With his political clout and his offer of a prime tract of land north of what is now College Drive, Sutherland was instrumental in getting the University of Saskatchewan to locate in Saskatoon.
In 1945, Sutherland was reportedly the first town in Canada to elect a Lady Mayor, Florence M. McOrmond served one term from 1945-1946.
Do you know why the streets in Sutherland and Forest Grove are on different axes?
The CPR developed the land north of the railway on a grid system which follows the railroad axis, while real estate owner A. H. Hanson developed and to the west of Central Avenue on a north-south axis.
Transportation and Utilities
Water was delivered by horse-drawn tanks to barrels located in the kitchens of homes…chilly! Drinking water was bought by the jar. Often, snow was melted to help provide for bathing and laundry. Steam was used from the shops to heat instead of furnace heat.
The Sutherland Fire Brigade started in 1912 and served the needs of Sutherland for many years. In 1966, Fire Station #5 was built to serve the area. In 2002, about 66 alarms a month came into #5 Fire Station.